Construction Training Fund's $1.26 million Driver's Licence Training Support Program gives students the opportunity to obtain a driver's licence while ensuring apprentices entering the construction workforce are job ready.
The initiative is open to Year 11 and 12 students in the CTF Scholarship Program, to supplement their pre-apprenticeship training.
One of the barriers for youth accessing employment opportunities in construction is the lack of a current and valid driver's licence.
A driver's licence is a key requirement for many construction roles, therefore the program aims to assist young people in accessing support to obtain a driver's license.
The pilot program, run in conjunction with Driver Risk Management (DRM), helps participants to gain a valid WA driver's licence as well as other driving and vehicle care skills needed for work in the building and construction industry.
Specialised training for driving in a construction environment, such as towing, safe management of vehicle loads, vehicle maintenance and driving in the sand will be part of the program. This will assist young people to develop awareness and skills in road safety and vehicle management.
For more information reach out to one of our friendly Industry Training Providers ita@ctf.wa.gov.au or call (08) 9244 0100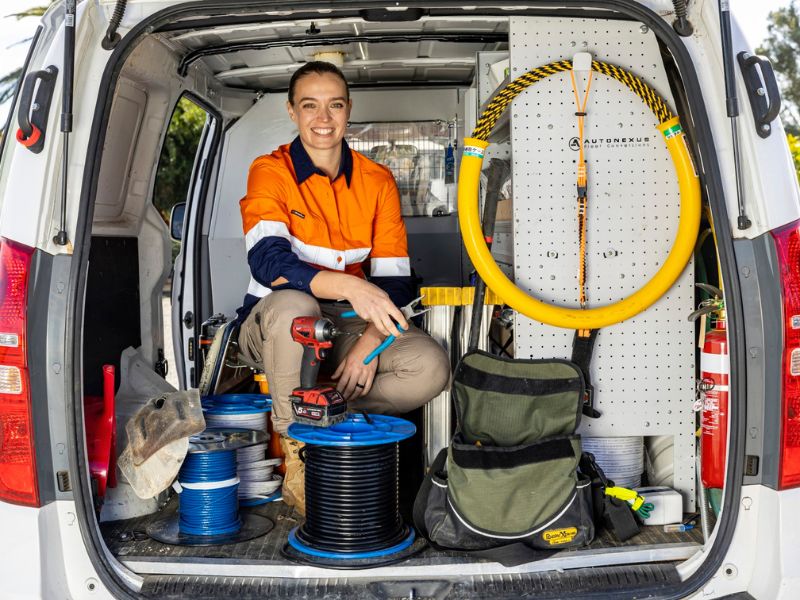 Drivers Licence Support Program FAQ's

Who will provide the training?

+

Driver Risk Management (DRM) is located in Perth. It offers a unique, purpose-built driver training facility.

Who is eligible for the Drivers Licence Support Program?

+

The Program is currently offered to Construction Training Fund Scholarship Program students to supplement their pre-apprenticeship training.

Year 11 students are required to complete their first semester before they can apply via CTF.

How many places are available in the Program?

+

The Program will provide around 120 students with the opportunity to obtain a driver's licence in a relevant context for construction work.

What is included in the Driver's Licence Training Support Program?

+

The Program will aid participants to obtain a valid WA driver's licence and increase proficiency in on-road vehicle control and conditions related to building and construction.

Core elements of the Program include:

Driving and vehicle management
Preparatory training for learner's permits
Driver training and log-book supervision
Safety training
Managing vehicle loads and driving with trailers
Driving in sand, mud and/or off-road conditions
Basic vehicle care and maintenance (correct fuelling, tyre inflation, safe changing of tyres, checking and filling fluids)
Booking of driver tests

What investment will be required by the student?

+

Each student will be required to commit to both elements of training, which include practical and theoretical training sessions.

Two x 1-hour blocks per week for practical driving lessons
2 x Additional sessions per semester (which may be held on weekends/holidays). These training sessions may include components such as vehicle maintenance, driving with trailers and off-road driving
Students also must remain engaged in a construction pre-apprenticeship or apprenticeship

How much has been invested in this Program?

+

The government is investing $1.26 million in the Drivers Licence Support Program

How can students apply for the Driver's Licence Training Support Program?

+

Students who are eligible for the Program will receive an email invitation from Construction Training Fund.

A link will be provided to verify eligibility. Once this has been verified, the student's details will be provided to Driver Risk Management.

DRM will then organise an induction to determine each students' individual requirements.

Can a student join the Program if they have already undertaken driving lessons?

+

Yes. If a student who is in the process of learning to drive and is eligible to participate in the Program, they can still join the Program.

Driver Risk Management will conduct an initial assessment of the student's driving skills during the induction and develop a training plan accordingly.

CTF will not reimburse any lessons, fees or training already completed prior to joining the Program.

Can a student book their own practical driving assessment?

+

No. A student cannot book their own practical driving assessment. Driver Risk Management will book all practical driving assessments upon the instructor's recommendation and after the student has completed all the relevant parts of the Program.

The student must actively be participating in the CTF Scholarship Program. If you leave the Scholarship program you will no longer have access to the Driver's Licence Training Support Program.

Can a student still access the Driver's Licence Training Support Program if they continue on to an apprenticeship

+

Yes. If a student commences the Driver's Licence Training Support Program whilst in a pre-employment program and transitions into a construction apprenticeship or traineeship, they can remain in the Program.

Where can people get more information?

+

For more information contact an Industry Training Advisor at CTF on (08) 9244 0100 or email ita@ctf.wa.gov.au