Starting out in the construction industry can be financially tough, and apprentices have unavoidable costs from study, tools and accommodation.
Apprenticeships and apprentices are the lifeblood of the construction industry (which is itself the lifeblood of the Australian economy!).
In other words: Western Australia needs apprentices like you, which is why there's apprentice support in WA. In fact, you find yourself in the right place – Construction Training Fund (CTF) provides apprentice support in WA through financial aid.
CTF offers Western Australian apprentices financial support through tool and accommodation allowances. We also provide aid for apprentices upskilling via short courses, undertaking pre-apprenticeship studies, and working in disaster recovery areas.
That's cash in your pocket to minimise the cost of an apprenticeship and provide greater freedom to focus on learning your trade.
Let's look at whether you're eligible and what you can expect to receive as a Western Australian apprentice.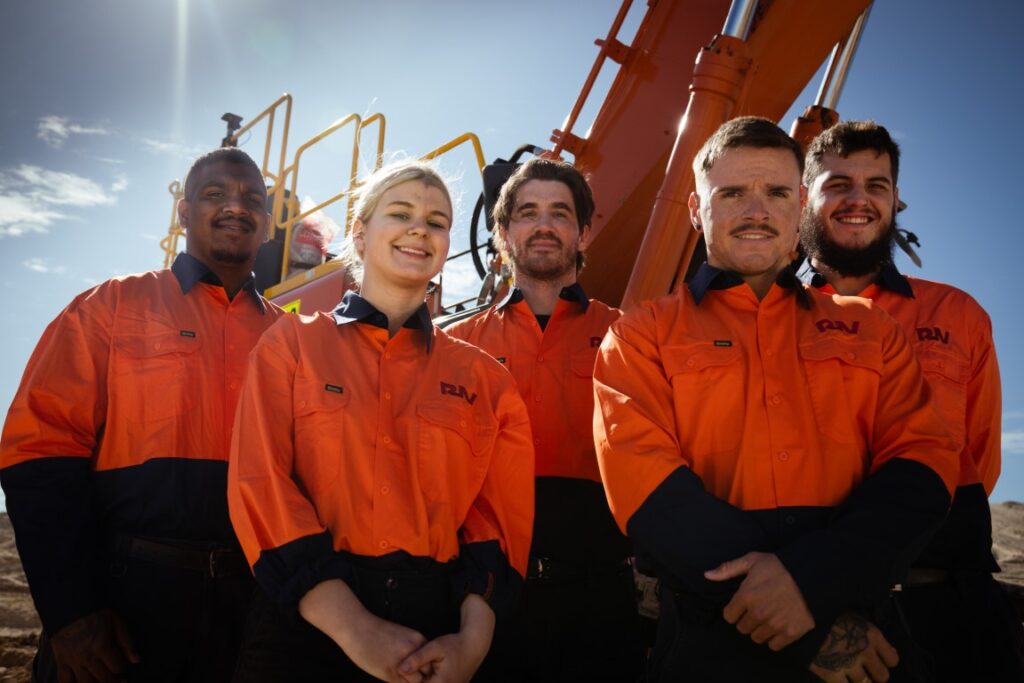 What is the Apprentice Completion Grant?
As you start to make your way into the construction industry, one of the first things you'll notice is that no matter your chosen trade, it's hard work! There may be the temptation to give up and move to another job.
To encourage these apprentices and trainees to complete their studies CTF is offering a one-off payment of $2,000 and up to a maximum $500 reimbursement, for work-related tools and/or safety equipment.
Claim financial support through CTF's Apprentice Accommodation Allowance
Our Apprentice Accommodation Allowance is designed to support regional apprentices who travel for off-the-job training.
An example: Telisha resides in Beacon in Western Australia's mid-west. She's required to travel to Perth to undertake training with an RTO. Her studies run over three days, meaning she needs accommodation for two nights. The motel Telisha finds is within a suitable distance of her training but costs $140 per night.
How much can I claim in Apprentice Accommodation Allowance?
Eligible apprentices can claim CTF's Accommodation Allowance up to $70 daily and $1400 yearly subsequent to claiming the DTWD allowance
Accommodation invoice: $140
Like CTF, DTWD has a daily allowance limit of $70. So if Telisha's accommodation expenses exceeded $140 per night, she would have out-of-pocket costs.
Accommodation invoice: $180
What support is available for apprentices doing a construction short course?
The construction industry is immense, and its job market is diverse. CTF's short course funding reflects and acknowledges the industry's far-reaching nature.
For example, CTF supports training courses in:
Construction skills
Industry skills
Software skills
Occupational licensing
Occupational health and safety
CTF's short course funding differs depending on whether you claim construction-related training in a metropolitan or regional area. For example, a worker can claim a maximum of $1,300 per course in urban areas and $1,700 per course in regional areas.
There aren't any downsides to upskilling and improving your knowledge. However, the benefits are significant: expedited promotions, excellent job satisfaction, and increased competency are just some.
If you're interested in undertaking a construction short course or upskilling within the industry, see if you're eligible for financial support by reading about our upskilling and short course funding.
Does CTF provide financial support for pre-apprenticeship courses?
CTF provides a $250 payment for a wide range of pre-apprenticeship courses. If you're considering entering a pre-apprenticeship program, find out if you're eligible for support.
Pre-apprenticeships are a Certificate II qualification that provides participants with invaluable information and hands-on experience, increasing their future employability.
Secondary school students can complete pre-apprenticeship courses to prepare for the workforce.
Some of these courses are:
Certificate II Building and Construction (52824WA).
Certificate II Electrical Mechanic Career Start (UEE code).
Certificate II Plumbing.
Certificate II Refrigeration and Air Conditioning (MEM code).
How do disaster recovery grants support apprentices in WA?
If you're an apprentice working in a disaster recovery area in Western Australia, you may be eligible for CTF's Disaster Recovery Grant.
Apprentices are essential to the extensive rebuilding process after a natural disaster, and CTF incentivises apprentices to get involved.
Eligible apprentices can receive up to $1,000 per year over four years, amounting to a total of $4,000.
Currently, the three natural disasters covered by the grant are:
Cyclone Seroja
Wooroloo bushfires
Ex-Tropical Cyclone Ellie
Whether you're a Western Australian apprentice just starting in the industry or one with a couple of years behind you, be sure to take advantage of the apprentice support provided by CTF.